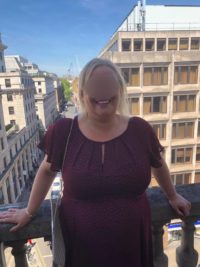 I am Jess a Scottish touring BBW erotic massage specialist and escort. I am the best relieve for you when your body is sore, and you want a massage. Let me take away your aches, pains and stress. If that's not enough, call me and we will negotiate with your needs. The extra charge on top of my rates for that cost 30.
If you decide to go for more than massage, we can start with the fun and you have the option to finish with a massage.
I am a friendly Scottish BBW who tours the whole of the United Kingdom and more.
To book my services, give me a call.
Tour Dates

Dartford 13th April – 17th April
Enfield 18th April – 22nd April
Basildon 23rd April – 24th April
Bedford 25th April – 29th April
Maidenhead 30th April – 2nd May
Southampton 3rd May – 9th May
St Albans 10th May – 12th May