Meet Giselle, an independent high-class escort who is available for outcall appointments across Scotland. With her elegant exterior and well-educated mind, Giselle is best suited to dinner dates, overnights and weekends away. Take Giselle for a round of golf or on your next holiday.
Time with Giselle is effortlessly enjoyable.
Her seductive and kissable lips, full C cup breasts which are all natural, smooth porcelain skin and firm backside are impossible to forget.
Sensual, softly spoken and feminine, Giselle has one of the sweetest personalities. She also dresses discreetly but always with designer heels and a refined assemblage of French lingerie underneath.
Website – www.gisellerosewood.com
Email – hellogiselle@protonmail.ch
Age – 25
Occupation – post-graduate student
Height – 5"6
Dress size – UK 6
Shoe size – UK 4
Eyes – hazel brown
Hair – long light brunette
Known for – her lips, her hair, her figure
Best for – dinner dates, overnights, travel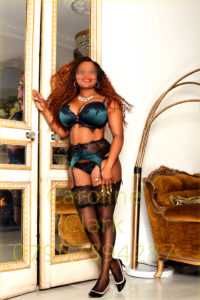 I am ebony curvaceous escort available for incall and outcall appointments. I am a touring escort who mainly works in Scotland. I do tour England and the Isle of Man on a regular basis.
I am 5ft 6in tall with a curvaceous body and a 38F bosom. I do look so elegant in my high heels, an escort of desire.
I have a large wardrobe of kinky undies and a collection of uniforms. When you book an appointment say what you are looking for. Role play is enjoyable for both you and me. Don't be shy and let me know.
Belfast 21st March – 24th March
Motherwell 28th March – 1st April
Web site- Click Here
Phone +447957394287
I am Jess, a friendly Scottish touring BBW masseuse. I am the best if your body is sore. I offer a combination of deep tissue and sensual massage. Let me take away your aches, pains and stress.
If you like other services like strap-on then that will be extra. Call to discuss.
I am a friendly BBW who tours the whole of the United Kingdom and more.
Look forward to hearing from you.
Scotland, Aberdeen, Ayr, East Ayrshire, Inverness, Irvine, Kilmarnock, Perth, South Ayrshire, North Ayrshire
Love Jess xx
Phone: +447557134010
Website: deeptissuesensual.co.uk
You will find a lovely selection of Scottish Escorts and Escorts working in Scotland on these pages. The Scottish courtesans have chosen to advertise their services on this premier escort advertising site.
Are you visiting London, then have a look at the delightful list of Escorts in London.
News in Scottish escorting
February 7th 2019
It is a year since Laura died. Since then there have been many events to commemorate her life. She even had her obituary on the BBC Last Word program, alongside the obituary of Billy Graham. This must be the first for a sex worker in the UK. Today there was a Twitter hashtag dedicated to her name #RememberingLauraLee where her friends thanked her for her life's work.
February 2018
It is with sadness that I must let you know about the sudden death of Laura Lee. She died on the 7th of February 2018. She lived and worked in Scotland and was a great campaigner of the rights of sex workers.
Laura Lee was a fighter, an activist, a friend, a mum and a pain in the Oireachtas arse, as well as Rhoda Grant
She went through so much; she was exposed, abused by the press and had her life turned upside down just so that she could fight for the decriminalisation of sex workers – a fight she never gave up on.
She was an advocate and would help anyone who asked for guidance and support.
Laura was one of the fiercest, but friendliest people I was ever lucky enough to meet. She loved to laugh and make jokes. She had such a way of making people feel at ease, even though we were all so much in awe of her.
March 2017
The SNP at their conference voted for the Scottish model, a model similar to the Nordic models which criminalise the clients of sex workers. At the party conference, sex workers who spoke were ignored and spoken over by the supporters of the Nordic model. Sex workers were called pimps!
3rd January 2017
The trial of Bala Chindra accused of murdering the escort Jessica McGraa in a flat in Aberdeen is due to start in Aberdeen this January 2017
Update Bala Chindra was sentenced to life imprisonment.
1st January 2015
Edinburgh which has always had a tolerant attitude to commercial sex, allowing saunas to sell sex. The Scottish police are now one large authority, and the Glasgow police are in the ascendancy. There are now prosecutions ongoing against some of the sauna's owners and six of them have had their licenses revoked. Since then Edinburgh council have revoked all the Sauna Licences. Bad news for all those women who worked with safety in these discreet establishments.
Recommendations for trips abroad
If you are travelling to foreign parts on a business trip, stag do, or even on holiday, then I have some recommendations for top-notch Escort Agencies.
If you are visiting England then try out this agency VLondonEscorts. Again I must recommend them from experience. You can book London Escorts here.
Looking for classy London escort with a nice touch then check out Massage Escorts