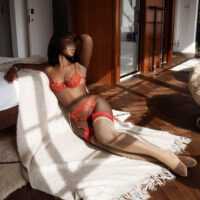 It's a pleasure to meet you.
Let's get lost in desire.. Enjoy an evening of understated elegance and sensuality, in the company of an effortlessly sophisticated young woman. Let the world fade away as we share a glass of wine, conversation, and build anticipation while you admire my slim and gym-toned, all-natural body. As your eyes alight on my luxuriant and completely natural lips draw satisfaction from the fact that my greatest thrill is to be of true service. Ready yourself to be pampered and indulged as you succumb to the pleasure of the ultimate dating experience.
You've come this far.. why wait?
Looking forward to seeing you!
Yours truly,
Marrisa May'
Tour Dates
Tuesday 16th May – Edinburgh
Wednesday 17th May – Edinburgh
Thursday 18th May – Edinburgh

Friday 19th May – Glasgow

Saturday 20th May – Glasgow
Sunday 21st May – Glasgow
Tuesday 30th May – Manchester
Wednesday 31st May – Manchester
Thursday 31st May – Manchester
Contact Marrisa May