Mina Fontana – Hardbodied Black British Beauty – London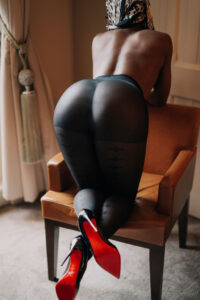 I am deeply feminine, yet on first meeting you'll be struck by my tomboyish charm.
Everything from my mouth upwards is hidden, I am an extremely private individual who values privacy and discretion more than anything else and I only hope to deal with individuals who share those same values.
It also serves to add to intrigue and allure as you are left wondering what to expect from this lovely ebony escort who lays in wait for those who are bold enough to make the first move.
You'll be pleasantly surprised to know that this black London escort is in possession of all her own teeth (lovely ones at that) and will grace you with a smile often as a reminder of that fact.
Tour Dates
Tuesday 4th October – Friday 7th October 
Contact Mina Fontana